two small holiday flats in the countryside
Two small, but convenient appartements in Literno, 1 km from Procchio and its beach. You can reach Procchio in summer also with the "Marebus" passing once in an hour.
The flat Anita is situated on the ground floor, it is a studio with kitchen area, double bed sofa, bath with shower and a nice porch in front of the entrance. Sleeps two people

dining table in the kitchen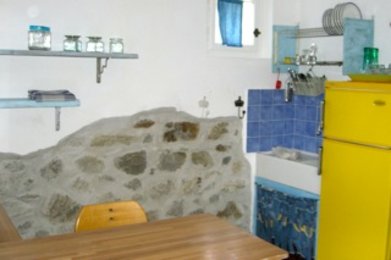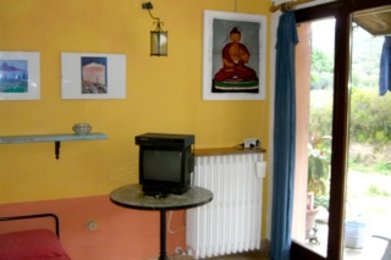 The flat Graziella is situated on the first floor. It has a terrace at the entrance and one behind the night zone
The kitchen has a dining table and chairs, gas stove, fridge with freezer and sink. From the kitchen area a corridor leads to the bathroom with shower, the night zone with double an single bed and the second terrace.
the terrace and the entrance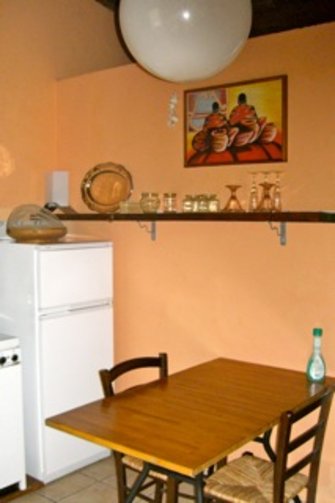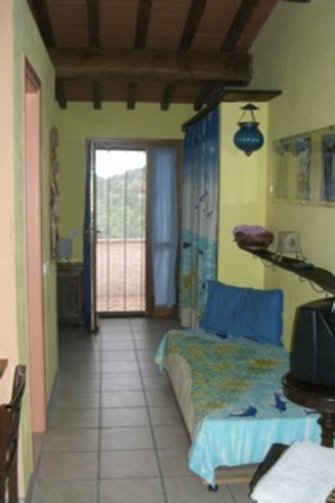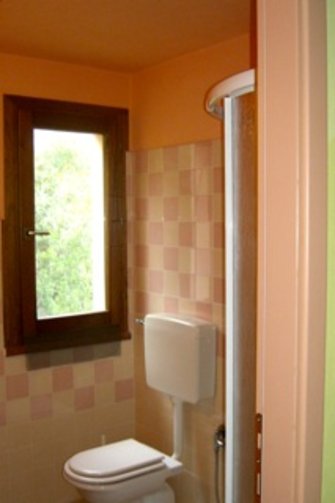 prices per week:
| | | | | | | | |
| --- | --- | --- | --- | --- | --- | --- | --- |
| 31.03.2012 | 27.04.2012 | 310 | Euro | | | | |
| 28.04.2012 | 25.05.2012 | 385 | Euro | | | | |
| 26.05.2012 | 29.06.2012 | 420 | Euro | | | | |
| 30.06.2012 | 27.07.2012 | 465 | Euro | | | | |
| 28.07.2012 | 31.08.2012 | 540 | Euro | | | | |
| 01.09.2012 | 14.09.2012 | 465 | Euro | | | | |
| 15.09.2012 | 28.09.2012 | 385 | Euro | | | | |
| 29.09.2012 | 03.11.2012 | 310 | Euro | | | | |